Overview
This article will show you how to create a new User Profile within CommBox's Agent Workspace.
Profiles are groupings of system permissions assigned to system users in bulk. Once a specific Profile is assigned to a User, that user can utilize all of the permissions listed within that specific Profile.
To do this, click on the Settings icon in the lower left-hand corner of the screen in the CommBox management system.
Setup
1. Click on Users

2. Click on Profiles in the drop-down menu, which appears beneath Users
3. Click on the + symbol

4. A window will appear, allowing you to name the desired profile and add/remove profiles from each module (as seen in the screenshot below)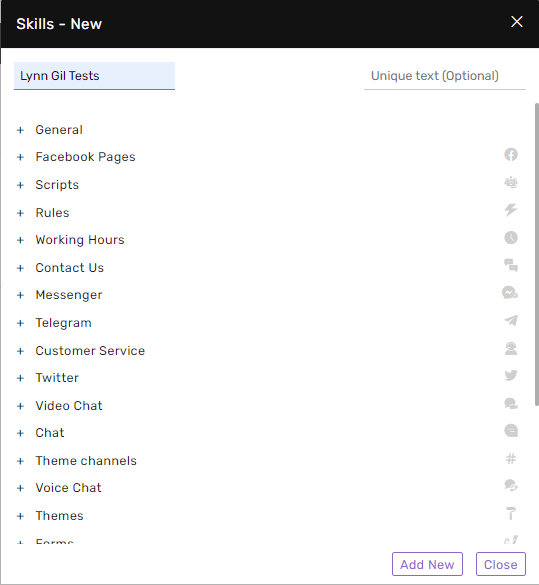 Within the General Settings drop-down list, you can grant the prospective profile-specific authorizations (as seen in the screenshot below):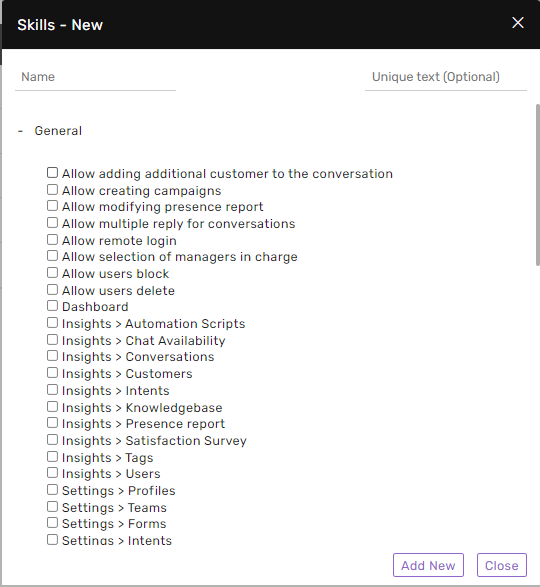 5. Once you've selected the settings to your satisfaction, click on Add New.
6. After this, a message will appear confirming the changes are being updated (as seen in the screenshot below)

Once this is done, you should be ready to go!
---
Was this article helpful?
---
What's Next