Share feedback
Thanks for sharing your feedback!
Overview
In this manual, you will learn how to integrate your email server inboxes into Commbox's Agent Workspace system.
The purpose of this feature is to allow for all the emails that arrive from your end customers to be consolidated at the same location. From there, they will be assigned to agents and handled in a streamlined, efficient manner.
Installation
1. Log in to the CommBox Agent Workspace.
2. Click on the Settings icon on the lower-left side of the screen.
3. On the Module list, choose the Email module icon.
4. Click on +Email Channel in the lower right-hand corner.
5. Type in the Channel Name - something presentable, but it will be for internal use only.
6. Choose the email provider - Microsoft Outlook.
7. Select an existing Outlook account listed or choose New Outlook account.




Follow the external login process for the new Outlook account you wish to connect to CommBox's Agent Workspace.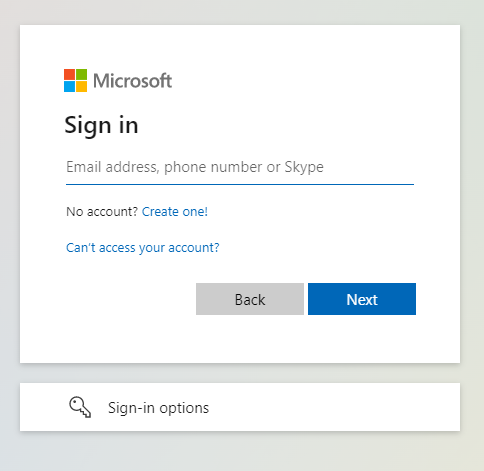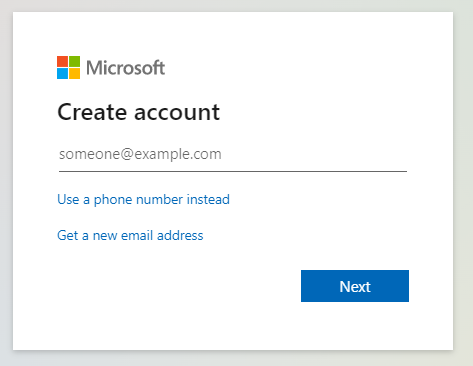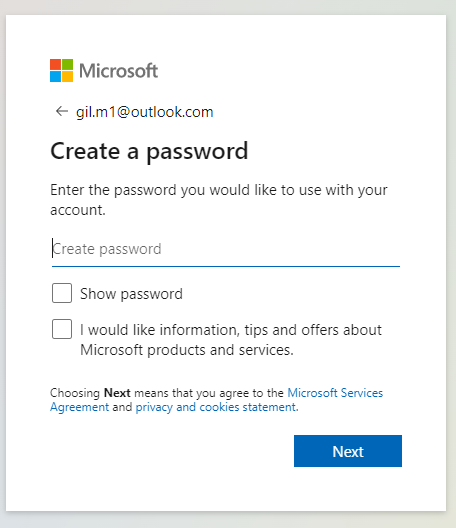 Once you've logged in successfully to your existing Outlook account, you will be redirected back to the Email Module Settings within the Agent Workspace.

7. You can use the same email address for incoming, outgoing, and auto-message needs, or you can override it, making each task use a different email address. To do so, mark the checkbox displayed titled, Use the same Email Address for Receiving, Sending and Auto Messaging.
8. Otherwise, enter the outgoing email address and the sender name for outgoing emails.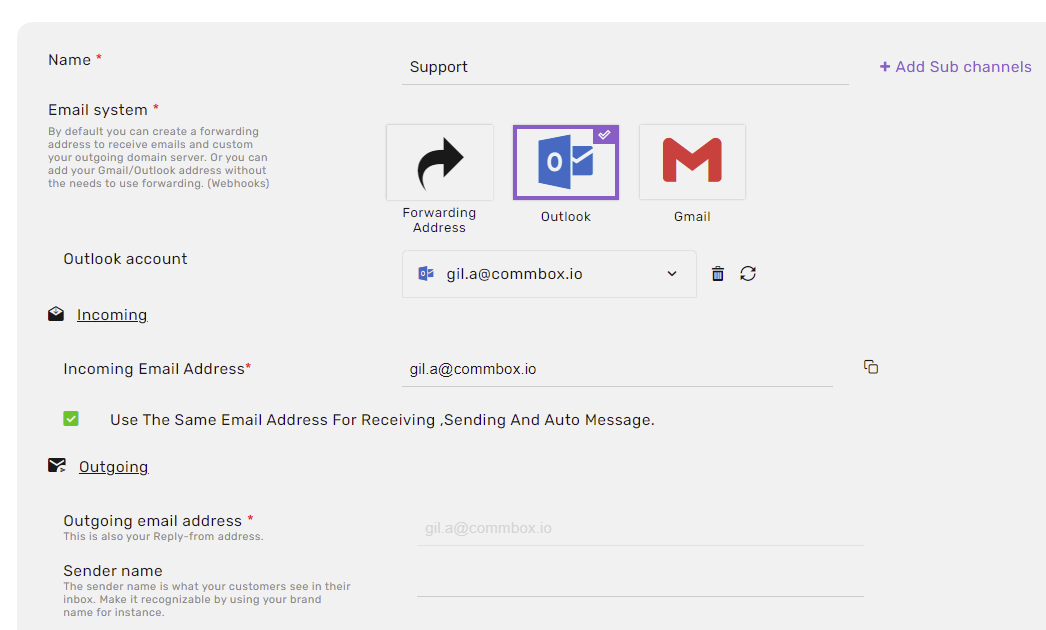 Auto Messages
The outgoing email address and sender name will be displayed to recipients of automated email notifications which are sent by the Agent Workspace system.

When finished, click on Create Channel in the lower right-hand corner.
---
Was this article helpful?
---
What's Next