Share feedback
Thanks for sharing your feedback!
Overview
CommBox's Telegram module allows for full communication through Telegram and the implementation of automation to more efficiently handle your company's interactions with customers.
Connecting your company's Telegram account to CommBox Agent Workspace will allow you to manage all incoming Telegram conversations directly seamlessly within Commbox.
To install CommBox's Telegram module, you need to create a new Telegram channel within CommBox's Agent Workspace.
From the main screen of the Agent Workspace, click on the Settings icon in the lower left corner.

From there, under the Channel's section, you will find the Telegram icon (as seen in the screenshot below). Click on it.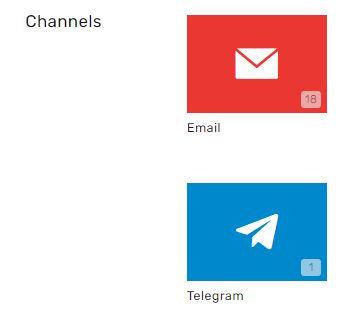 You will then be redirected to the Telegram module page (as displayed in the screenshot below)..


Give the new Telegram channel a name, and add a sub-channel (optional).
Now we will show you how to create the bot and locate the connection details. This can quickly be done by following the next steps:
1. Open the Telegram app on your computer (first-time installation must be from a laptop or desktop computer). If you don't have an account yet, connect your phone number.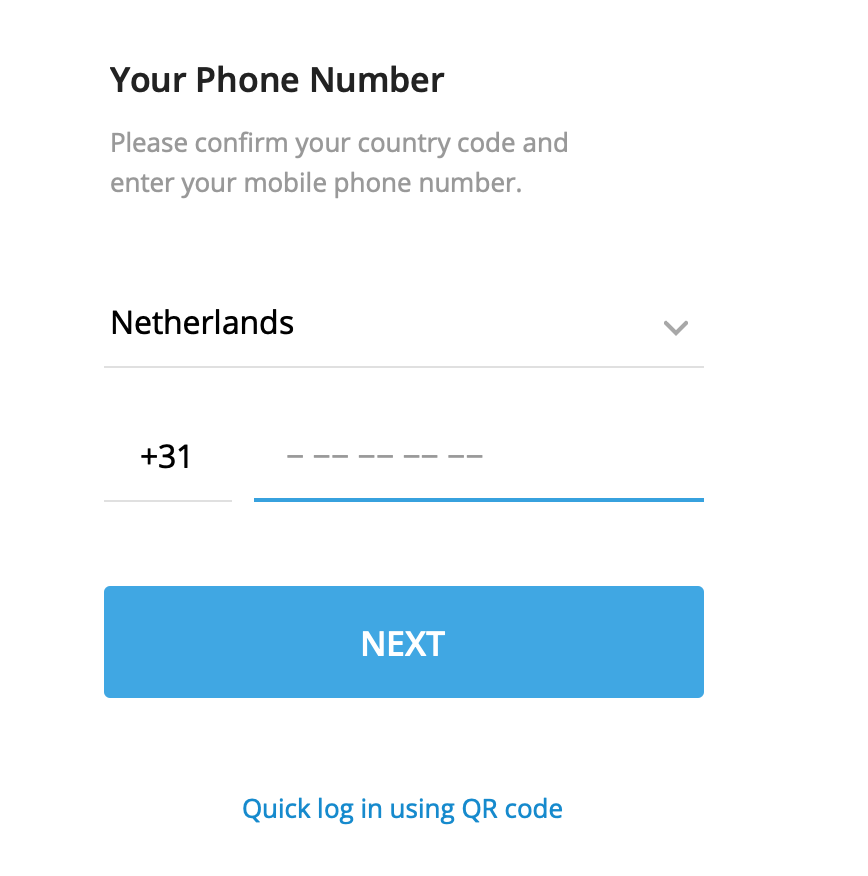 2. Next, search 'BotFather' in the search bar.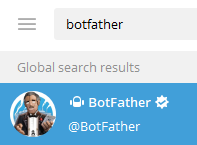 3. Enter the relevant channel name in the message text box
4. Access the relevant channel you want to link with the Telegram module
5. Once you've done so, type /newbot and press send.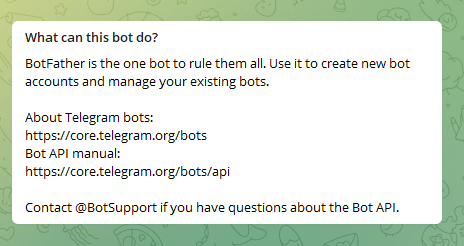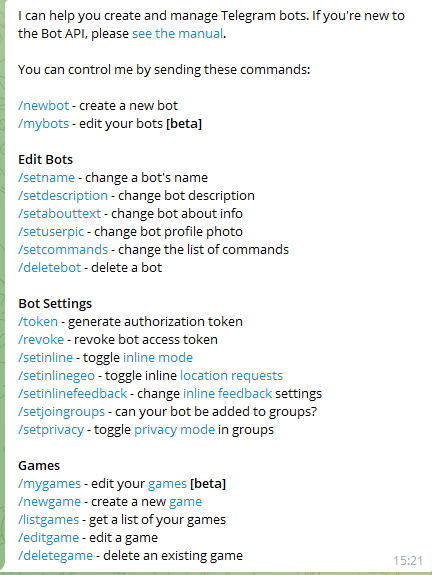 Name the New Telegram Channel
1. Choose a name for the new channel you just created, for example, CommBox Telegram.
2. Then you will need to choose a unique username for the newly created channel, for example, 'CommBoxbot'.

3. Assuming this has been completed correctly, you should receive a message that confirms that the bot has been created.
4. You will then receive a token with a unique alpha-numerical identification code (written in English characters).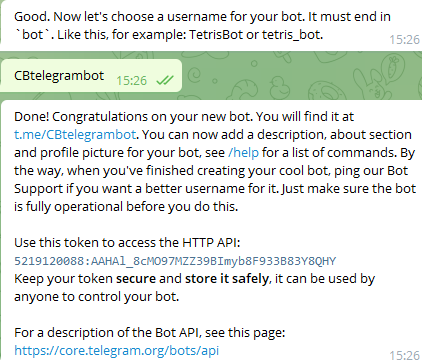 Please note: The first line of text in the message that you will receive should include the keyword name. You will need this to locate your bot and send it a message.
The token you received (mentioned in step 9) will need to be provided to the company's CommBox Customer Success Manager to keep them up to date.
Once all of these steps are completed, you will receive an email notification from CommBox confirming the setup process is complete and are good to go! Now you will be able to begin receiving messages on the CommBox Telegram module!
---
Was this article helpful?
---
What's Next